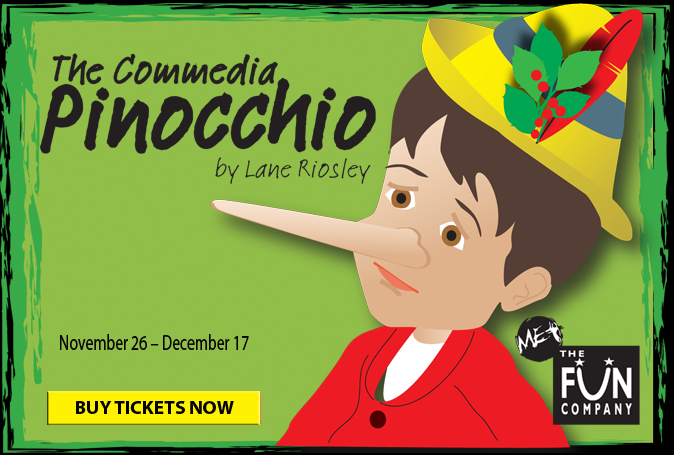 Taking my nose off the grindstone for a moment here to let you all know my next show,
"The Commedia Pinocchio"
opens next
Saturday, November 26th at 2pm
at the
Maryland Ensemble Theatre
. You can
order your tickets online
or
call the MET box office at 301-694-4744
.
Rehearsing for this has been hilarious- since we're doing it in a commedia dell'arte style, we as a cast have really taken our characters to silly heights, which is what we hope to do while at the same time communicating the moral of this classic tale. Also... there is a puppet (!) and it's not the character you may think it is... ;)
The show runs
Saturdays & Sundays, Nov. 26th through Dec. 17th at 2pm.
All performances take place at the
Maryland Ensemble Theatre, 31 W. Patrick Street, Frederick, MD
. Parking is available on the street (metered on Saturdays, but free on Sundays), and in the Court Street Garage across from the theatre.
Also, you may have noticed a new banner across the top of the blog! Yep, I got new headshots from the awesome
Johnny Shryock
. You can see the rest of my shots by clicking on "Headshots" on the navigation bar up top.
Ciao-ciao!
-Vaness