The year is winding down and as the new year approaches, there is always the need to meet deadlines of all kinds: big projects at work, getting gifts for family and friends, figuring out what to do on New Year's Eve... This year, I have been taking time to help out a local non-profit group,
Young Playwrights' Theater
, meet their goal of $50,000 for their 2011 programming. I've been working in the capacity of an actor with YPT for the past year and just recently became a community ambassador for them, which has allowed me a bit more interaction with the supporters who make YPT possible.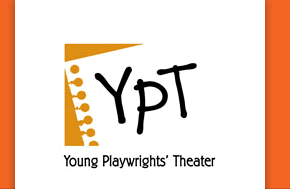 If you already know of this group, then you know of the great work they do and the skills and confidence they provide young people in the DC-metro area and know that
any amount you give can help
! If you don't already know about this group, YPT is an organization that sends teaching artists to run during and after school playwrighting programs for students in DC, Maryland and Virginia. As the students progress through the course, they learn about all the elements of a play and then spend time writing their own plays which go through a series of drafts and are read and performed by professional actors right in the classroom. Every student has the opportunity to submit their play for consideration to be chosen to be performed at local professional theatres such as the
Kennedy Center
and the
GALA Hispanic Theatre
.
YPT is truly an amazing program and one that continues to require support and funding to thrive. I hope you will consider
giving a tax-deductible donation today
!
-Vaness
www.vanessastrickland.net