Here's a quick peek at my makeup work from this past weekend's "The Haunted Drive-In" for the
Fresh Produce Festival of Live Art
at
the Fridge
: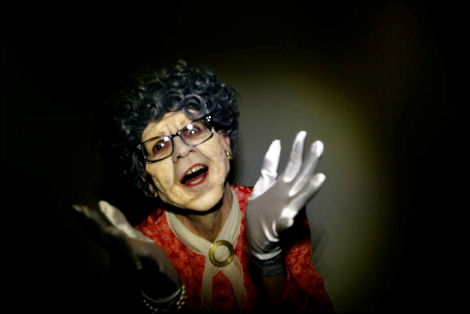 Photo by Mary Beth Egan
I had worked with Cynthia-- err... Rob, I mean, before on his short film, Invictus. He not only creates shorts, but also re-edits stock and archival footage together and adds a completely original (and most of the time deranged) voice over narration to the shorts. His series,
Next to Heaven
, are the result of these experiments. I'll say the videos are, for the most part, not safe for work because of language and imagery.
More shots (including a before/after) to come soon on the
Makeup
page!
-Vaness
www.vanessastrickland.net