My... been awhile!
This past labor day weekend the
Kennedy Center
is hosted its annual
Page-to-Stage Festival
. I had the opportunity to perform in
The Inkwell Theatre
's reading of
"Darwin's Cousin" by Christin Seims
.

From the Inkwell press release:
"Layne is given everything she thought she ever wanted after in-vitro fertilization. But with that wish fulfilled comes a horrible choice...to choose among five unborn babies...to decide who is weak, who is strong, who will be happy, who will be miserable...to choose who will survive."
The readings went extremely well, and we performed to a standing-room-only crowd! I had no idea what to expect in terms of attendance and I was really blown away. Thanks to all those who came out to support these plays and playwrights!
Despite the long time away, I've been busy as usual. I took some time off in July and August to travel; first to Canada and then Chicago. In between those trips I've been working, wrapping up illustrations for the children's book being released by
Jo Ann McKinney
of
Greater Homewood
, and auditioning around the area.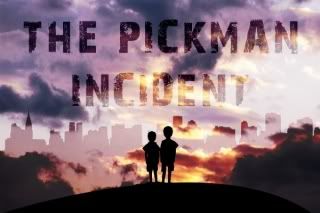 The first two weekends of August I worked as an assistant makeup artist for
The Mystery Workshop
's new short:
"The Pickman Incident."
We shot in Baltimore and are looking forward to a release soon. Check out the Mystery Workshop's website for further news, updates, and upcoming cast interviews.
You can also follow their updates on twitter @mysteryworkshop.

Rehearsals begin for Dracula at the Maryland Ensemble Theatre tomorrow night! I'm quite excited, and to kick things off, the table reading starts with a potluck dinner. Better not bring any garlic bread...

ZING!

-Vanessa
www.vanessastrickland.net